Clean beauty isn't just a beauty trend, it is an entire beauty movement. Consumers are more aware of the health impacts of beauty products than ever before.  The aim of clean beauty is to deliver amazing products that use the safest ingredients for your skin and body. This means ingredients that aren't harmful to your health.  Everything you apply topically to your body not only affects the exterior, but is also absorbed into your body so it's important to understand what ingredients are in the products you use.  If you're curious to learn more about clean beauty, keep reading for everything you should know about clean beauty products gaining foothold in the beauty industry.
What is Clean Beauty?
Clean beauty is a broad term for products that contain non-toxic ingredients, meaning they are free of ingredients such as phthalates, parabens, triclosan, and oxybenzone.  Unfortunately the FDA does not regulate the cosmetics industry in the United States, making it difficult to define clean beauty. The FDA website indicates "Under the law, cosmetic products and ingredients do not need FDA premarket approval, with the exception of color additives."  Currently in the United States only 30 ingredients have been banned by the FDA whereas the European Union has banned 1,300 ingredients.  There does seem to be some consensus in the industry of what constitutes clean beauty, which are those products that contain natural ingredients. Certain products may still be considered "safe" despite including low concentrations of synthetics, which are chemicals.
Confused Yet?
You're better off reading the labels yourself.  When purchasing products from companies who claim their products are clean beauty, it is important to make sure you read the ingredients list.  Beauty brands that are truly clean take pride in being completely honest with their consumers regarding ingredients in their products.  Sephora, for example, has what they call the Clean Seal.  Their website states "All brands with this seal qualify as Sephora Clean and are formulated without these ingredients and more: parabens, sulfates SLS and SLES, phthalates, mineral oils, formaldehydes, formaldehyde-releasing agents, retinyl palmitate, oxybenzone, coal tar, hydroquinone, triclosan, and triclocarban."  Be on the lookout for these identifying seals on packaging but also make sure to educate yourself as well.
What Sources Should I Use?
Paula's Choice has an excellent online ingredient listing including a rating- best, good, average, or poor- for each ingredient.
There's also the Think Dirty app which allows you to search for ingredients as well as scan barcodes.  With a database of almost 1.7 million products, from soap and toothpaste to makeup and skincare, you're sure to find this app helpful.
Another source is Credo Beauty whose mission is to change the beauty industry by having the highest standards in beauty.  They've created "The Dirty List" which contains 2700+ ingredients to avoid.  They've taken it to the next level when it comes to raising awareness about clean beauty.
What Do All These Buzz Words Mean?
When it comes to looking for clean products, the terminology can be overwhelming.  Here are some key words to understand:
Natural
Natural ingredients, not to be confused with naturally derived ingredients, are sourced from natural origins such as plants. They do not contain synthetics. Naturally derived ingredients are sourced naturally (through fruit seeds, essential oils, clay) but have been combined with a synthetic ingredient. Companies will often claim these products as "natural".
Organic
Organic products consist of naturally sourced, pesticide-free ingredients. There are generally no chemicals in organic products. The USDA Organic Certification Seal means that the product is made up of 95% organic ingredients.   Be on the lookout for products claiming to be "organic" that may not have the USDA seal.
Green
Green beauty products, also known as "zero-waste" or "sustainable", will not harm the environment.  A good example is reef-safe sunscreen.  Green also includes environmentally friendly packaging.
Cruelty-Free
Cruelty-free products are not tested on animals during product development or production. But this does not imply that the products are vegan or clean. Be sure to look for the leaping bunny certification to guarantee that the product is cruelty free.
Vegan
Vegan products do not contain any ingredients derived from animals which includes such ingredients as keratin, beeswax, honey, collagen, lanolin, and gelatin.
Why Is It Important?
The movement towards clean beauty products is important for so many reasons.  Although not currently regulated, clean products typically do not contain potentially harmful ingredients.  Clean products typically have naturally sourced ingredients which work with the chemistry of your body as opposed to stripping away your natural oils. These products also have a  tendency to come in green packaging which is better for the environment.
Clean Beauty Faves
We're sharing a few favorite clean beauty products currently in our beauty routine rotation.
Bubbly facewash cleanses pores and smells like a tropical vacation.
Mimics popular microdermabrasion treatments without the hefty price tag.  Smooths and brightens skin.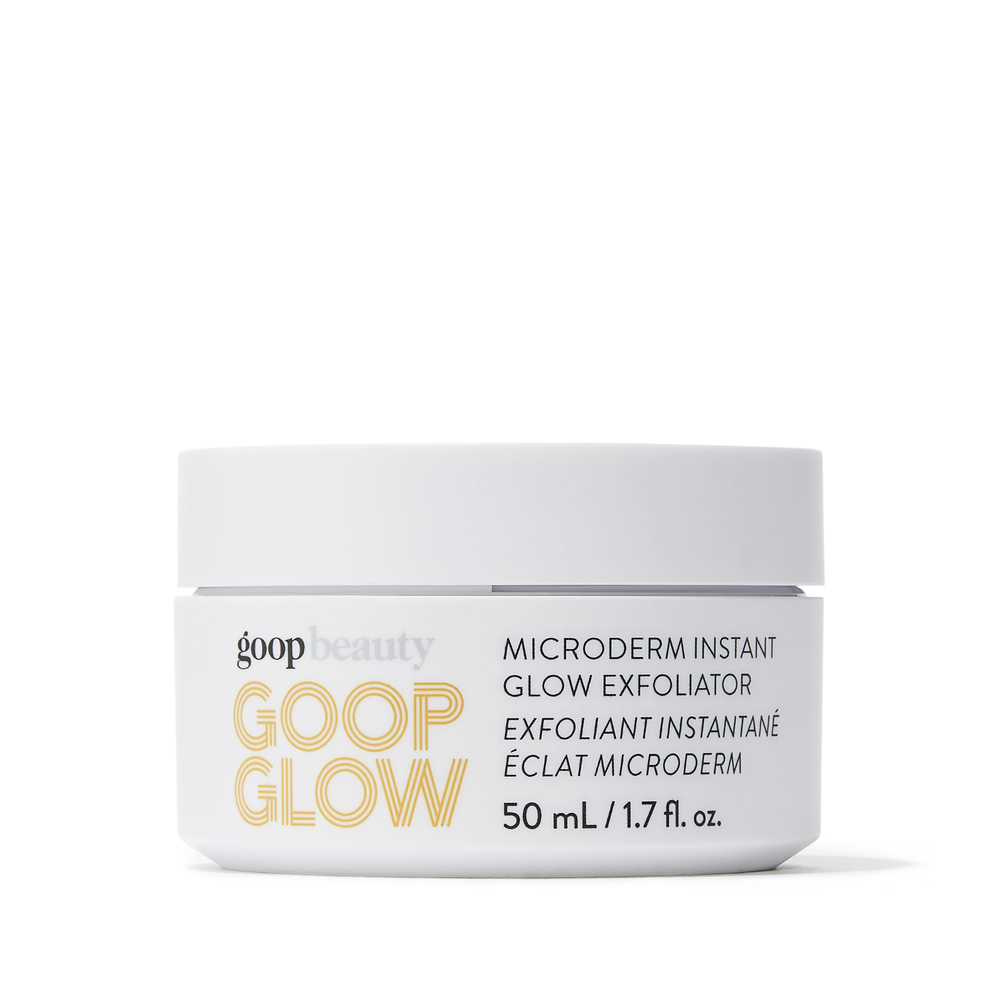 With a combination of retinol and antioxidants this serum smooths and softens the appearance of wrinkles.
Oil that revives dull and dry skin by replenishing moisture.  The rose petals add a fun element to this brightening oil.
Apothecary Wild Rose Brightening Absolute-Oil
A versatile face oil infused with real rose petals and boosted with vitamin C to visibl… [More]
Price: $54.00
Moisturizes while also giving skin that dewy, glowy sheen. Wear as a base layer or on top of makeup.
If you make a purchase using the links included, we may earn a small commission.